What makes these chicken wings so good, is that this recipe uses a technique called "Brining".
Brining is the process of submerging a cut of meat in a brine solution, which is simply salt dissolved in water. The meat absorbs extra liquid and salt, resulting in a juicier and more flavorful final dish. This technique is particularly great for lean cuts of meat that tend to dry out during cooking.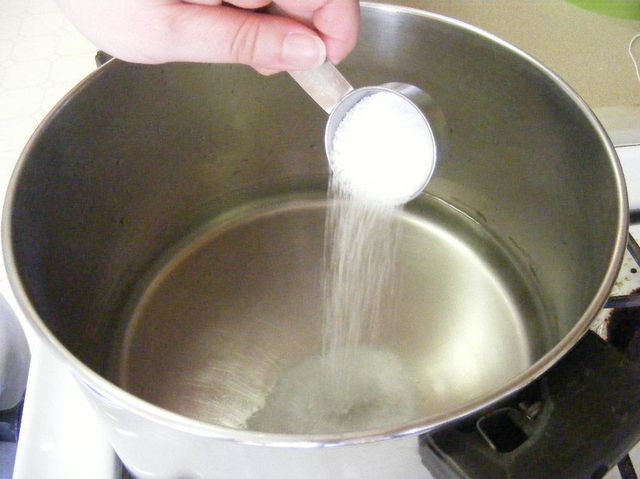 This recipe is a fantastic introduction to brining since it is simply water and salt. Brining can get fancy later on when taking on dishes like pork chops and steaks. That is when other seasonings and flavorings are added.
Asian Style Chicken Wings
Peanuts, lime and cilantro are a fun combination that compliment the brown sugar, vinegar and hot sauce used in this recipe. This recipe will satisfy all of the taste buds.
If you have a peanut allergy, then try pecans or toasted shredded coconut.
2 pounds chicken wings
.5 gallon water
2 tablespoons salt (for salted water)
.5 cup chicken stock
.25 cup chili sauce or hot sauce
1 tablespoon salt (seasoning to bake the chicken)
.5 tablespoon pepper (seasoning to bake the chicken)
.5 cup brown sugar
.5 cup onion (pureed)
.25 cup vinegar
1 lime (juice and zest)
.5 cup peanuts (chopped)
.5 cup cilantro (chopped)
Add water to a large bowl then season with 2 tablespoons of salt. Stir. Set aside.
Cut chicken wings into pieces and place in the bowl of salted water. Stir, and set aside for 10 minutes.
Preheat oven to 400⁰F and be sure the shelves are set in the baking position towards the upper middle half of the oven.
Meanwhile, shred ½ an onion either using a food processor or box grater. The box grater works better as this chunkiness adds to the recipe.
Line a baking sheet with either a silmat, piece of foil that has been sprayed, or parchment paper.
After the chicken has been in the salted water, dry with a towel and place on the lined baking sheet. Salt and pepper.
Bake for 15 minutes, then turn the chicken over. Bake for an additional 15 minutes, until golden brown and crispy.
Meanwhile, mix the remaining ingredients in a bowl. Baste the chicken.
Bake 5 more minutes, turn chicken over and baste a 2nd time. Bake 5 minutes more.
Let cool for 5 minutes, then enjoy!
Tools Necessary-
Cutting board
Chefs knife
Large mixing bowl
Tongs
Measuring cups and
spoons
Sheet pan
Silmat or foil or parchment
Kitchen towels
Adult Supervision