Tween and Teen Camp - Coppell
–
June 4, 2018 – June 8, 2018
Tween and Teen Camp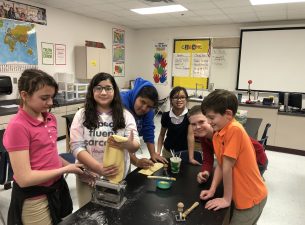 Description:  These young inspiring chefs will work with incredible ingredients and fun equipment to serve up all kinds of fun and delicious dishes. Campers will learn how to savor flavors and try new foods. Program covers food safety, food preparation, food history, cooking techniques and international foods.
This Camp sets the camper with skills to have increased family participation in the kitchen.
At the end of each class, enjoy eating the delicious treats you prepared.

Course # 20339               June 4 - 8, 2018              9am  - 12pm
Activity Fee - $129.00 + $25 supply fee for instructor due at the beginning of the program.
Ages: 10+
THE CORE Rec Center Registration Page