North Texas Giving Day is on 9/14. It is an all day extravaganza from 6am until midnight. Chefsville® is very delighted to be a part of the North Texas Giving Day. Please plan on helping us meet our fundraising goal of $15,000.
Does the FDA and the USDA allow us to eat cloned animals and cloned animal milk? Most people think it is strange if we are eating meat and drinking milk from a cloned animal.  The answer is "Yes" and that there are no requirements for food and products from cloned animals to be labeled as of yet.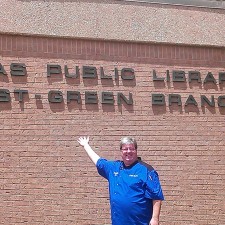 Library cooking programs are hot! Chefsville's excitement about our library cooking programs is contagious. It doesn't matter if a library has a commercial or a residential style kitchen. Chefsville can put on a library cooking program with simple facilities and minimal furnishing such as tables, trashcans and access to a sink.