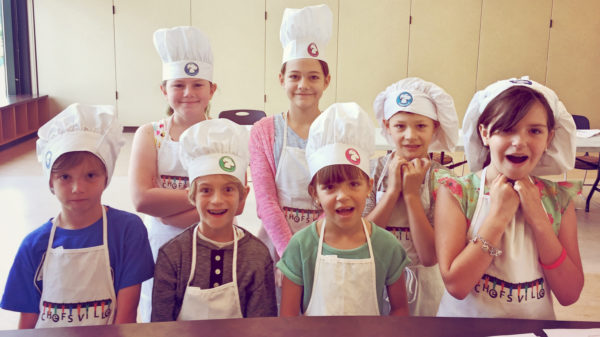 Empower your future chef-in-training with our unique Chefsville aprons and hats today!
Select the Chef hat emblem color: Blue, Cranberry, Red or Teal
Select the size apron – Kids size or Tween/Teens
Your order can be delivered to your child's school the next session.
After pressing "Submit" button, please call us at 972.516.0325 regarding payment instructions. We are in the process of changing our merchant services (as of 5/2018). Costs $22. If payment is to be made with cash or check, please indicate your payment method in the "delivery instructions".