North Texas Giving Day is on 9/14. It is an all day extravaganza from 6am until midnight. Chefsville® is very delighted to be a part of the North Texas Giving Day. Please plan on helping us meet our fundraising goal of $15,000.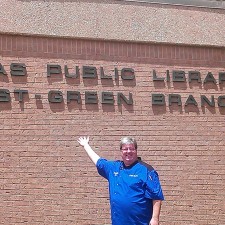 Library cooking programs are hot! Chefsville's excitement about our library cooking programs is contagious. It doesn't matter if a library has a commercial or a residential style kitchen. Chefsville can put on a library cooking program with simple facilities and minimal furnishing such as tables, trashcans and access to a sink.
A Word About Cooking Competitions Cooking competitions are the rage right now! This is Chef Scott, founder of Chefsville. I found an interesting article about cooking competitions and wanted to comment on the remarks made. There were some very true insights in this article by 2 extremely influential forces in the food industry, Alice Waters and Jacques Pepin. Chef Alice Waters is one of the original founders of the farm to plate movement from back in the late 1970s.