Cooking Merit Badge Health & Safety
[text-box width="100%" align="center"]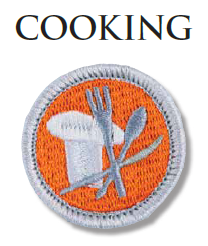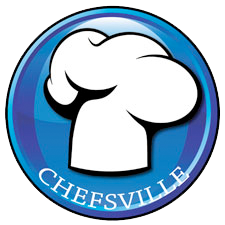 [unordered title="Areas of Study:"] [line]
Health and Safety
[/line] [line]Nutrition[/line] [line]Cooking Basics[/line] [line]Cooking at Home[/line] [line]Camp Cooking[/line] [line]Trail and Backpacking meals[/line] [line]Food related careers[/line] [/unordered] [/text-box] [div-line] [text-box]
Introduction to Hazards
Did you know that those adults who want to be chefs do not get to go into the kitchen for the first 26 weeks of school?
The cooking student must be able to understand many things in order to keep a high standard and quality. This quality leads to a great cook or great chef.
These standards deal with knowing how to identify kitchen dangers and cooking hazards, anticipating and reducing any risk while being in the kitchen. Students must learn a bit about first aid and how to prevent injuries and avoid food borne illnesses that can happen when working with food. Students must understand how to properly store and keep foods from spoilage.
When someone approaches food in a mature way, it is not with the intent of playing around but to prepare and serve a meal. It is one thing to be a 3, 4 or 5 year old playing with food. It's something else to serve the food that has been played with. In art, young children's art are cute and fun for the parents to keep, but you generally will not see these art pieces in art galleries. It's the same with cooking.
At Chefsville, we believe that these are all important things, however, we bring the more modern approach so that we can demonstrate and really connect with things we make in the kitchen.
Learning to cook is extremely satisfying and its one of the most important life-skills to have.
Wherever there is cooking, there can be risks. We need to think about others, our environment and ourselves.
The kitchen dangers or cooking dangers in the previous section are "burns", "cuts", "appliance safety", "electrical safety" however there are more such as "choking" and "allergy reactions". There are more kitchen dangers such as "chemicals", "poisons", & "food storage and spoilage".
We will cover food safety in just a bit.
** The scout's top priority when preparing ingredients and cooking food and using equipment should be "staying safe" and "keeping everyone else safe". **
[/text-box]