[text-box width="110%" align="center"]
Girl Scouts Cadette New Cuisines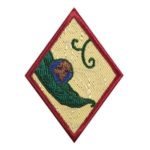 This is a Girl Scouts favorite, where scouts explore the culinary world!
[unordered title="New Cuisines Requirements" align="left"] [line]Scouts will enjoy a culinary trip around the world as we make a variety of international dishes.[/line] [line]Scouts are very lively during this discussion about American foods.[/line] [line]Scouts jump in another discussion about the history of American foods.[/line] [line]Scouts get into an open-ended conversation regarding the various careers in culinary arts.[/line] [line]How about a presentation & discussion of what U.S. Presidents brought to the White House?[/line] [line]Chefsville may present a dialog about the foods the Explorers brought back to the Old World[/line] [/unordered]
6th, 7th & 8th graders, $26 per child.
[/text-box] [text-box width="110%" align="center"] Chefsville Kids™ has designed a set of cooking programs based on the new Girl Scout program requirements. These are hands-on cooking sessions filled with lively discussion and activities. Your girls will work with our chefs to measure, mix and prepare deliciously (and healthy) meals and snacks – all while they complete steps toward earning their new or Legacy Cooking Badges.
Young Chefs will hone their kitchen skills and explore new cuisines through hands-on cooking and baking sessions. We'll cover essential culinary techniques including knife skills, baking, safe stove-top cooking, and more.
This advanced cooking experience will also prepare participants for the next level of the Legacy Badge program – the Ambassador Dinner Party – including menu planning, timing of courses, and plating and presentation.
New Cuisines is one of the girl scouts favorite programs, since 2011 we have done over 150 of these programs. Whether doing passport cooking, or discovering Southern Comfort foods, or doing a Junk Food Makeover, scouts will have fun in the kitchen making incredibly simple foods that they will make over and over as these become family favorites. Covered are kitchen safety, safe food preparation and a discussion about many international pantries. Scouts love seeing what they need to have to make all kinds of cuisines. This also leaves room for other cuisine discovery as scouts explore the world through food.
Depending upon the season, Chefsville enjoys bringing in the freshest produce available. We want to use updated ingredients and cooking techniques that promote a healthier living lifestyle.
Kids will be amazed at the color of seasonal bounty available to them. Chef Scott and his team will make the foods taste fantastic for the girl scouts.
All scout classes have a 6-child minimum or $120.00.
To schedule your event please email us at info@Chefsville.org or call us at (972) 516-0325.
[/text-box] FAQ – Chefsville GSNETX