Girl Scout Senior's Locavore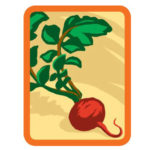 Excellent program empowering scouts to engage important issues of today
Locavore Requirements include:
Explore the benefits and challenges of going local
Find your local food sources
Cook a simple dish showcasing local ingredients
Make a recipe with local ingredients
Try a local cooking challenge

For 8th & 9th and 10th graders, $20 per child.
Chefsville Kids™ has designed a set of cooking programs based on the new Girl Scout program requirements. These are hands-on cooking sessions filled with lively discussion and activities. Your girls will work with our chefs to measure, mix and prepare delicious (and healthy) meals and snacks – all while they complete steps toward earning their new or Legacy Cooking Badges.
Each of the steps includes specific challenges such as interviewing chefs who specialize in locally grown foods, taking a favorite recipe and making it local or preparing a three-course meal based on local ingredients.
Alisha Niehaus, Executive Editor, Girl Scout Program Resources, wrote in an email. "Plus, what's more fun than making your own food, and truly knowing it from farm to table?"
There is a long and celebrated history of eating local. Come discover Farm to Fork with Chefsville.
All scout classes have a 6-child minimum or $120.00.
To schedule your event please email us at info@Chefsville.org or call us at (972) 516-0325.
FAQ – Chefsville GSNETX