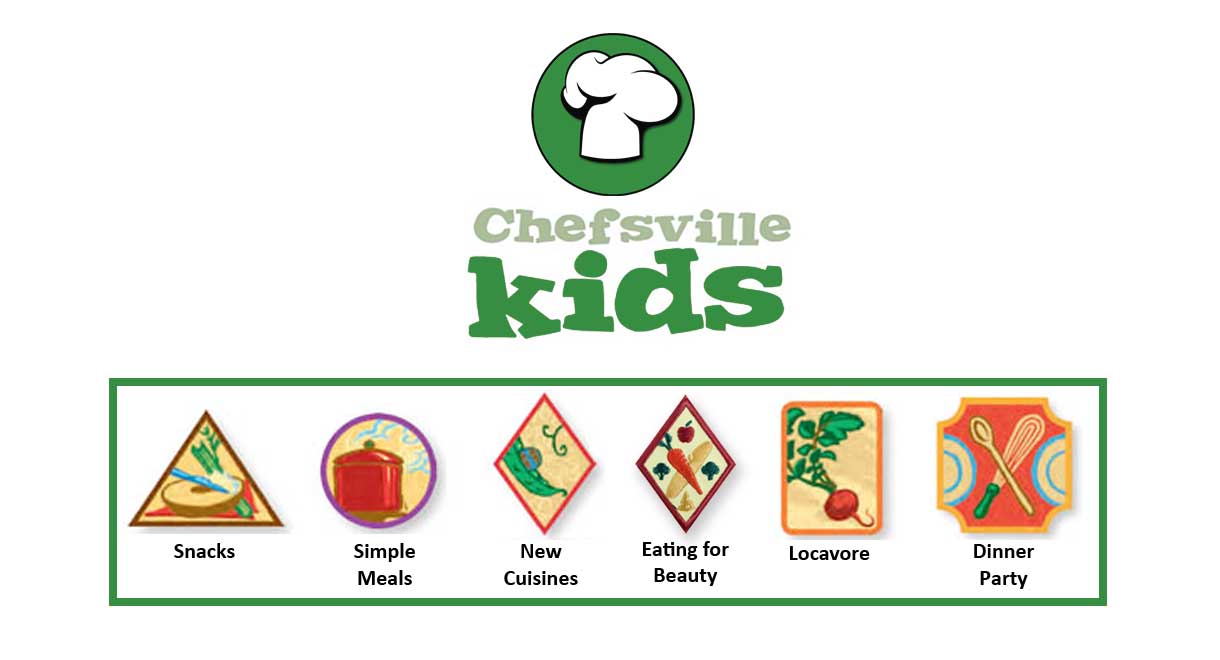 Chefsville Kids™ has designed a set of cooking programs based on the new Girl Scout program requirements. These are hands-on cooking sessions filled with lively discussions and activities. Your girls will work with our chefs to measure, mix and prepare deliciously (and healthy) meals and snacks – all while they complete steps toward earning their new or Legacy Cooking Badges.
Chefsville Kids™ programs meet the criteria for all presented Girl Scout merit badges, patches and awards. Activities cover kitchen/food safety, menu planning, cultural themes, etiquette, even shopping with a chef. STEM is integrated through hands-on exploration making learning come alive. Scouts will remember these programs for the rest of their lives. Chefsville Kids™ Girl Scout Programs connect math, science, and technology with cooking.
Cost: $22-26 per scout includes food.
Duration: 1.5 to 2.5 hours, clean up time extra
Download FAQ
Girl Scouts of North East Texas