Cooking Merit Badge Health & Safety
[text-box width="100%" align="center"]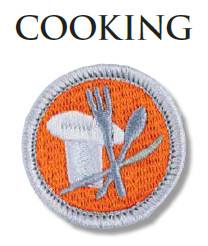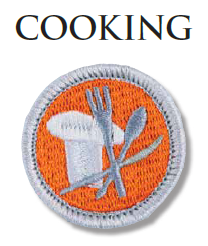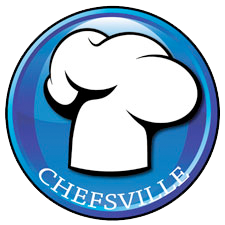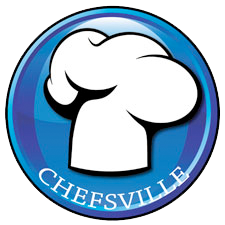 [unordered title="Areas of Study:"] [line]
Health and Safety
[/line] [line]Nutrition[/line] [line]Cooking Basics[/line] [line]Cooking at Home[/line] [line]Camp Cooking[/line] [line]Trail and Backpacking meals[/line] [line]Food related careers[/line] [/unordered] [/text-box] [div-line] [text-box]
Common Sense is the best way to go
[unordered title="Common Sense Items: include" align="left"] [line]have adult supervision or at least someone else in the kitchen,[/line] [line]"pay attention to what is being done",[/line] [line]know where the first aid kit is in the kitchen, and [/line] [line]know where the fire/smoke detectors and fire extinguishers are.[/line] [/unordered]
[/text-box] [div-line] [text-box] Having someone in the kitchen with you creates a buddy system. Each looks out for the other. Its a great way to avoid hazards when one can see what you are doing from another perspective.
Paying attention to what is being done is important. The kitchen is loaded with appliances, water, sharp objects and other things that can cause injury. If one approaches kitchen tasks wisely by paying attention to each task, progress is made quickly and its more enjoyable.
One way of paying attention is to read the recipe(s) that are being made, and to get all ingredients and equipment out prior to starting. Not much is more aggravating then to have to stop and get things that are needed.
Knowing where to go for 1st aid if needed is important just as it is to know where the fire extinguishers are should you possibility need one.
[/text-box] [text-box title="Quiz"]
According to the article, what word describes way we think about ourselves and the world around us?
Correct
We must maintain a great attitude towards all aspects of cooking - including eating - if we are to be safe and successful in the kitchen.  Merriam-Webster's definition is "the way you think and feel about someone or something".
Incorrect
Incorrect.  Review the first article page to get the main idea.
What are some common-sense items to ensure a safe kitchen experience?
Correct
Correct. All of the answers.
Incorrect
Incorrect.  Review the article.
[/text-box]
Save