[text-box]
A Word About Cooking Competitions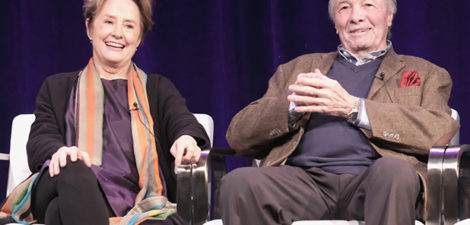 Cooking competitions are the rage right now!
This is Chef Scott, founder of Chefsville. I found an interesting article about cooking competitions and wanted to comment on the remarks made. There were some very true insights in this article by 2 extremely influential forces in the food industry, Alice Waters and Jacques Pepin.
Chef Alice Waters is one of the original founders of the farm to plate movement from back in the late 1970s. She is very highly regarded as an advocate, chef and restaurant owner and entrepreneur. Alice Waters is a major force in the food industry.
Jacques Pépin is an internationally recognized French chef, television personality, and author working in the United States. Also, Pépin was the personal chef to three French heads of state. Furthermore, the success of his book La Technique, used to this day as a textbook for teaching the fundamentals of French cuisine, prompted him to launch several highly acclaimed television series for PBS which continue to the time of this writing. Today, Pépin serves as dean of Special Programs at The International Culinary Center, founded as the French Culinary Institute, in New York City.
What was said
Alice Waters along with Jacques Pepin both have gotten together for a great discussion about cooking shows in America. In their discussion they agree that some of these programs do a disservice to the culinary arts.
Cooking is not about the competition. Cooking is about the joy of working with wholesome ingredients and transforming them into something delicious, interesting and exciting. Waters said, "It's never about competition. It's about the pleasure of dealing with real food.
Alice Waters specifically mentions that fast food and "digesting the values of that food" is harmful. Chefsville agrees. Waters also states 'that this country is in the midst of a food revolution and ready to 'start learning how to cook'. Chefsville has been part of a food revolution, teaching how to cook and how to work with different ingredients, since Jamie Oliver came out with the "Food Revolution" in 2010.
Cooking Competitions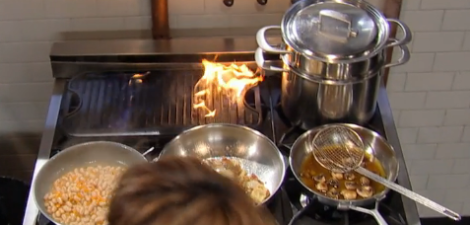 First of all, Chefsville's position on competitions, is that these shows remove the joy of cooking and replace the joy with an adrenaline rush, twists, turns, unfair play. These kinds of challenges such as those displayed on "Chopped", "Guys Grocery Games", "Cupcake Wars", "Dinner: Impossible", "Baking Championship" and "Rachel's Kids Cook-Off" demonstrate these absurd challenges.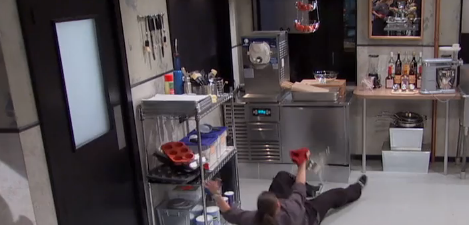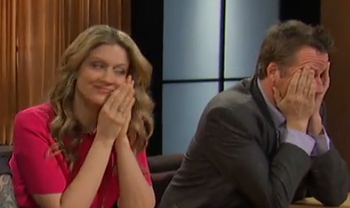 The Joy of Cooking
Cooking is a joy. It is working with ingredients and transforming them into delicious food we want to eat. There are plenty of cooking programs that teach how to cook and how to work in the kitchen. These programs are worth family viewing and open family discussions.
There is an "art" to cooking. Cooking is not about rushing through a competition. Everyone should experience a thrill and a joy when cooking long before jumping into competitions. Certainly entering in to competitions is not how we want to learn to cook.
Chefsville Offers
Our competitions are for fun! Everyone loves them.
Offered are proper times, ingredients, and most equipment that don't crush and rush its contestants. Often, we have our contestants simply make their version of a dish. When working with teams, contestants need to learn skills such as communication, working with others, and dealing with divergent opinions and personalities.
Furthermore, Chefsville's programs where its students develop a healthy approach to food. Picky eaters expand their palates. Also, those who have food allergies learn exciting ways around their restrictions. Most importantly, from basic recipes to specialty recipes, kids enjoy our cooking programs and come back for more.
Most importantly, for Chefsville, we are so thankful to be to part our clients' growth in the kitchen. Kids feel more confident. Parents tell us they love it! Adults are working with new ingredients, and cooking techniques.
In Conclusion
First of all, most TV competition programs that offer challenges with impossible time restraints and ridiculous twists are not normal when it comes to cooking. While its entertainment to watch most contestants cave under pressure, its not how to cook.
Truth is that cooking has much more joy than cooking competitions. The discovery of new ingredients, working with colors and flavors, making food interesting and developing cooking skills are fun and engaging.
Lastly, I want to leave you with one last set of thoughts regarding "Joy" when cooking:
[unordered title=""] [line]it is the name of Julia Child's #1 selling cookbook,[/line] [line]every TV cooking show chef, gets to show their "joy" of cooking,[/line] [line]everyone enjoys cooking when they know what they are doing,[/line] [line]those who master cooking have experienced joy, and are willing to share their joy with others,[/line] [line]kids love being nurtured around those who show joy.[/line] [/unordered]
Article of this commentary can be found at //www.thewrap.com/p1444630/
[/text-box]