Kitchen safety with kids is important. Children are curious by nature and will want to explore your kitchen. It's important to take some precautions to ensure their safety while in the kitchen. In this blog article, let's look at 8 suggestions to keep kids safe (even during the holidays) in the kitchen.
1. Teach kids about Kitchen Safety Rules
It is important to teach your kids the kitchen safety rules. Explain to them why each rule is important and how to stay safe in the kitchen. Some of the most important kitchen safety rules for kids include:
– Stay clear of hot stoves and ovens
– Never reach for anything that is hot – use a pot holder or oven mitt to protect your hands
– Be careful when using sharp knives – always cut away from your body
– Wash hands thoroughly after cooking
---
2. Keep Kids Away from Kitchen Appliances and Tools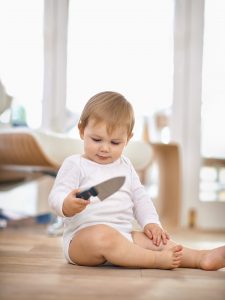 It is important to keep kids away from kitchen appliances and tools, especially during use. Kitchen appliances can be dangerous, especially if they are not used properly. Keep kids away from the stove, oven, knives, blender, and other kitchen tools. Sometimes it is very interesting for kids to stick their heads near the mixer to see food transform. Just be sure it is done safely. Adults should not text, watch TV or run to change a radio station while this is happening. Which leads me to #3…
---
3. Supervise Kids in the Kitchen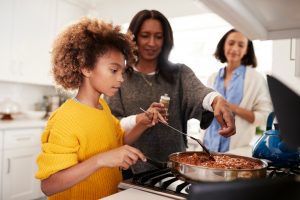 It is important to supervise kids in the kitchen at all times. Do not leave them alone in the kitchen, even for a minute. If you need to step away, take them with you. It is also important to make sure they are staying safe while cooking. Watch them closely as they cook and help them with any tasks they are not familiar with. Accidents only take a second. Please be vigilant. Avoid distractions. Distractions make recipes take longer anyway.
---
4. Keep Kitchen Floors Clean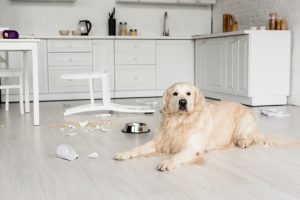 Keep your kitchen floors clean and free of spills and messes. This will help prevent accidents from happening. Sweep or vacuum regularly and mop as needed. Make sure to keep any cords out of the way so kids don't trip over them. We joke with kids about falling over their things at night while heading to an unexpected bathroom break while sleeping. They get this!
---
5. Use Kitchen Appliances Properly
It is important to use kitchen appliances properly to avoid accidents. Follow the instructions that came with the appliance and use caution when operating it. Do not put undue stress on an appliance – if it seems like it's struggling, stop using it.
---
6. Store Kitchen Appliances Properly
When not in use, store kitchen appliances safely out of reach of kids. This includes knives, blenders, ovens, and other appliances. Lock up any hazardous materials so kids can't get to them.
---
7. Use Appropriate Cutlery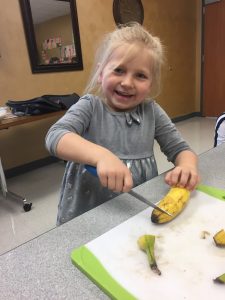 Kids should use appropriate cutlery when cooking – no sharp knives! Teach them which utensils are appropriate for their age and ability level, and make sure they are using them correctly.
---
8 . Avoid Hot Surfaces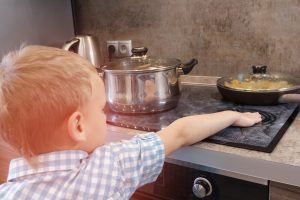 When cooking on the stovetop, use pots and pans with handles that extend away from the heat source. This will help keep you safe from most basic kitchen accidents.
Hope this short list helps. If adults keep these in mind, kids will be much safer. Discussing kitchen and food safety is very important and lets kids feel involved. Have fun and be safe.