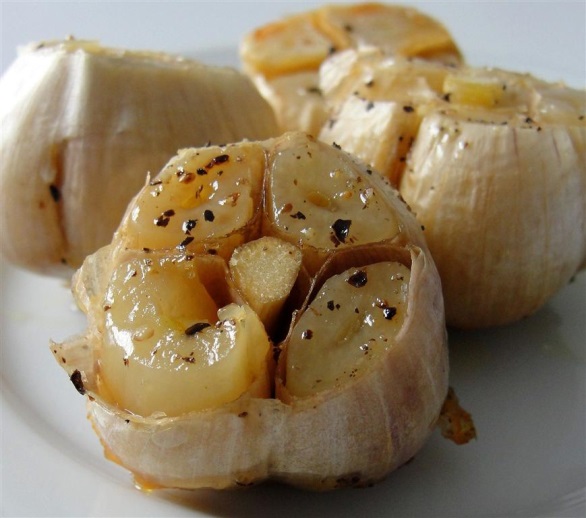 Roasted Garlic
Ingredients
4

heads

garlic

1/4

teaspoon

black pepper

fresh ground

8

stalks thyme

fresh sprigs

1

tablespoon

extra virgin olive oil

1

teaspoon

salt

course sea
Instructions
Preheat the oven to 350°F.

Make either one big piece of foil that will hold all of the garlic cloves, or you can wrap them individually. If you wrap them individually, then make four square sheets of aluminum foil.

Coat the bottom of the foil with a 1 teaspoon of olive oil and rub with your hands. This makes the food not stick to the foil when cooking is done.

Remove any loose paper from the garlic heads. Then cut about 1/3 way down from the top of the garlic head and open keeping everything in the top together.

Sprinkle the open flesh of the garlic with salt and fresh pepper. Then drizzle olive oil over both halves. Then top with two sprigs of thyme each, wrap the heads if you are doing it individually. If making one big cooking envelope, wrap up the garlic.

Cook in oven for 45 minutes. Remove from oven and allow to cool for 10 minutes, then open up the package(s). The garlic will become soft and squeezable. Take a section of the head of garlic and slather it on bread, crackers, or raw fresh vegetables of your choice.